Coronavirus has now infected more than one million people worldwide, but its impact extends far beyond just those who have had it.
Even the frequency of use of the word "unprecedented" is unprecedented at the moment. According to Google Trends it's been used three times more over the last two weeks than the highest point recorded previously.
As governments around the world have enacted new measures and given official advice, we take a look at the impact that it's had on people and the world around them.
How the world shut down
The approaches to dealing with coronavirus across the world have been wide-ranging to say the least.
In Colombia the days that you're allowed to leave the house depend on the number of your national ID card; in Serbia a designated dog-walking hour was introduced; and in Belarus the president has gone against medical advice, recommending vodka and saunas as a way to stay safe.
Some of the more common approaches have seen governments issue recommendations on social distancing for part or all of the country, while others have acted to restrict all non-essential internal movement. The latter is often called a lockdown.
When the virus was first identified in China in late 2019, lockdown seemed extreme.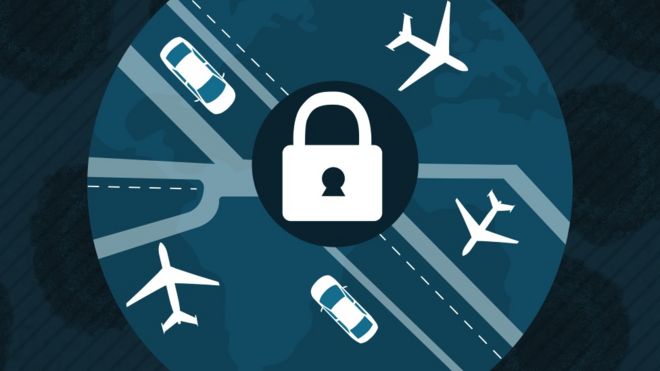 But as the outbreak has spread around the world, it has become more difficult to manage. More countries have opted to take the strictest measures possible to contain it.
Well over 100 countries worldwide had instituted either a full or partial lockdown by the end of March 2020, affecting billions of people.
And many others had recommended restricted movement for some or all of their citizens.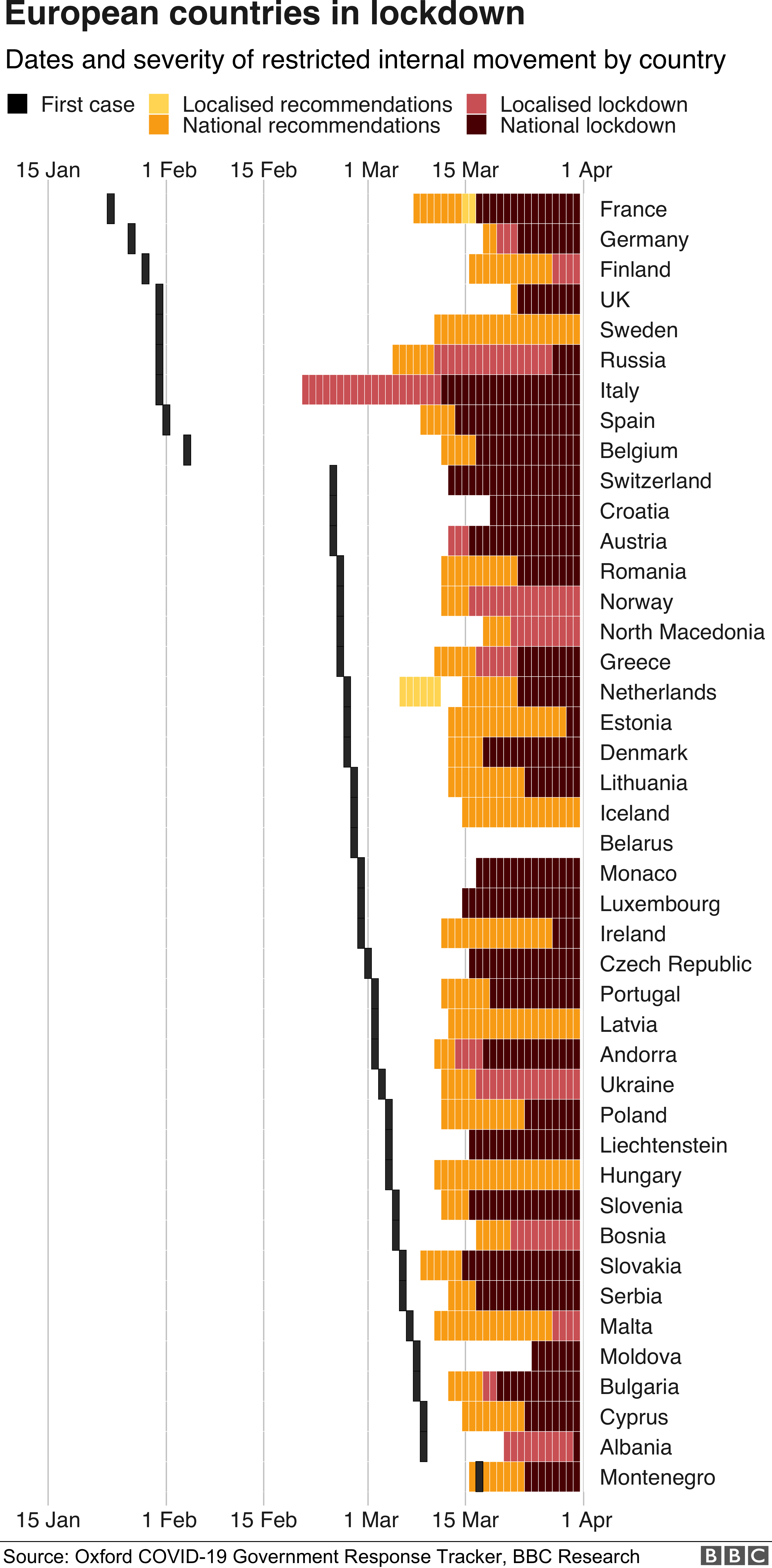 In regions that have only recently confirmed their first cases of coronavirus, many countries appear to be learning from their Asian and European counterparts.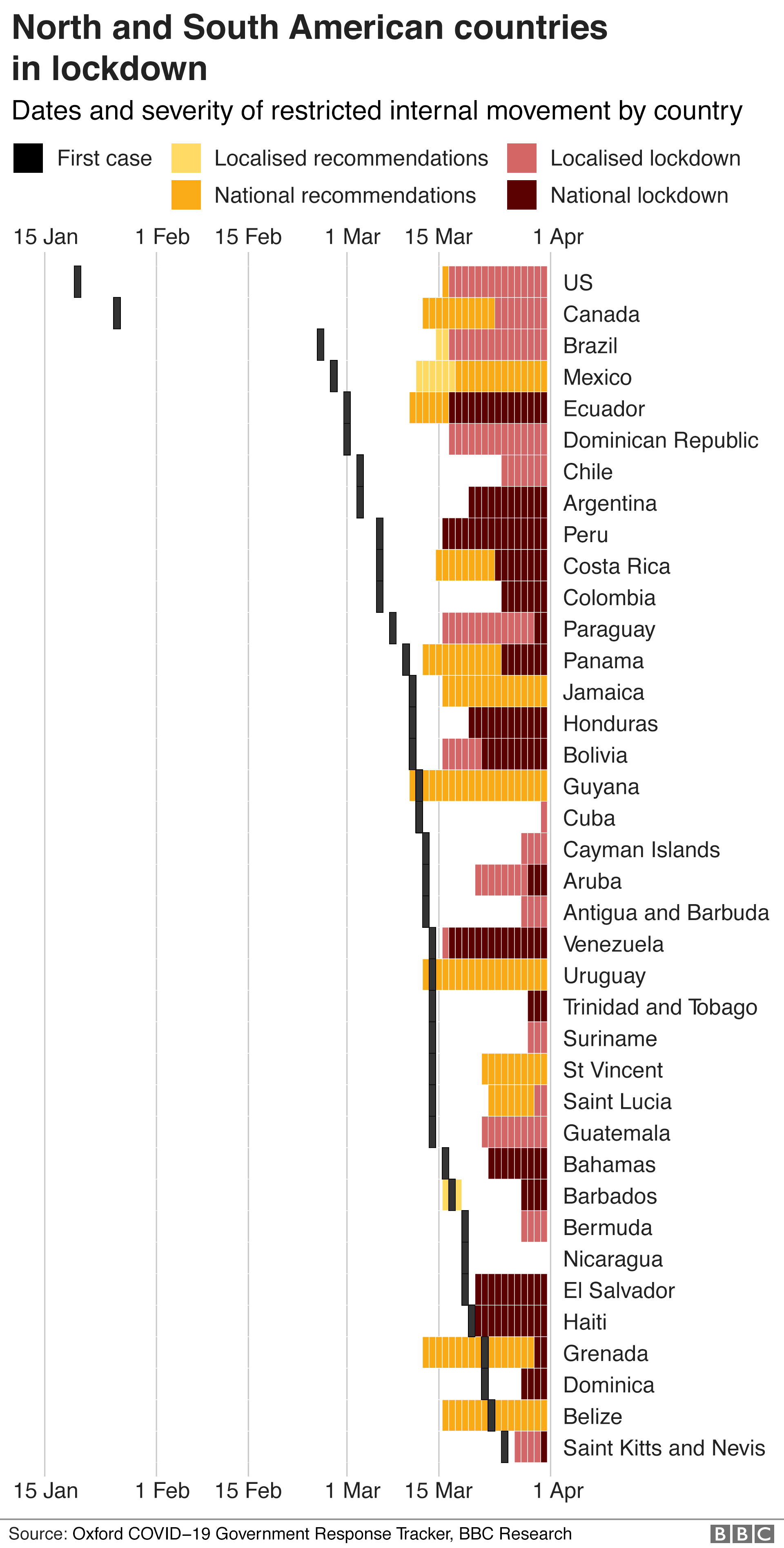 Governments seem to be acting faster and more strictly in Africa as well.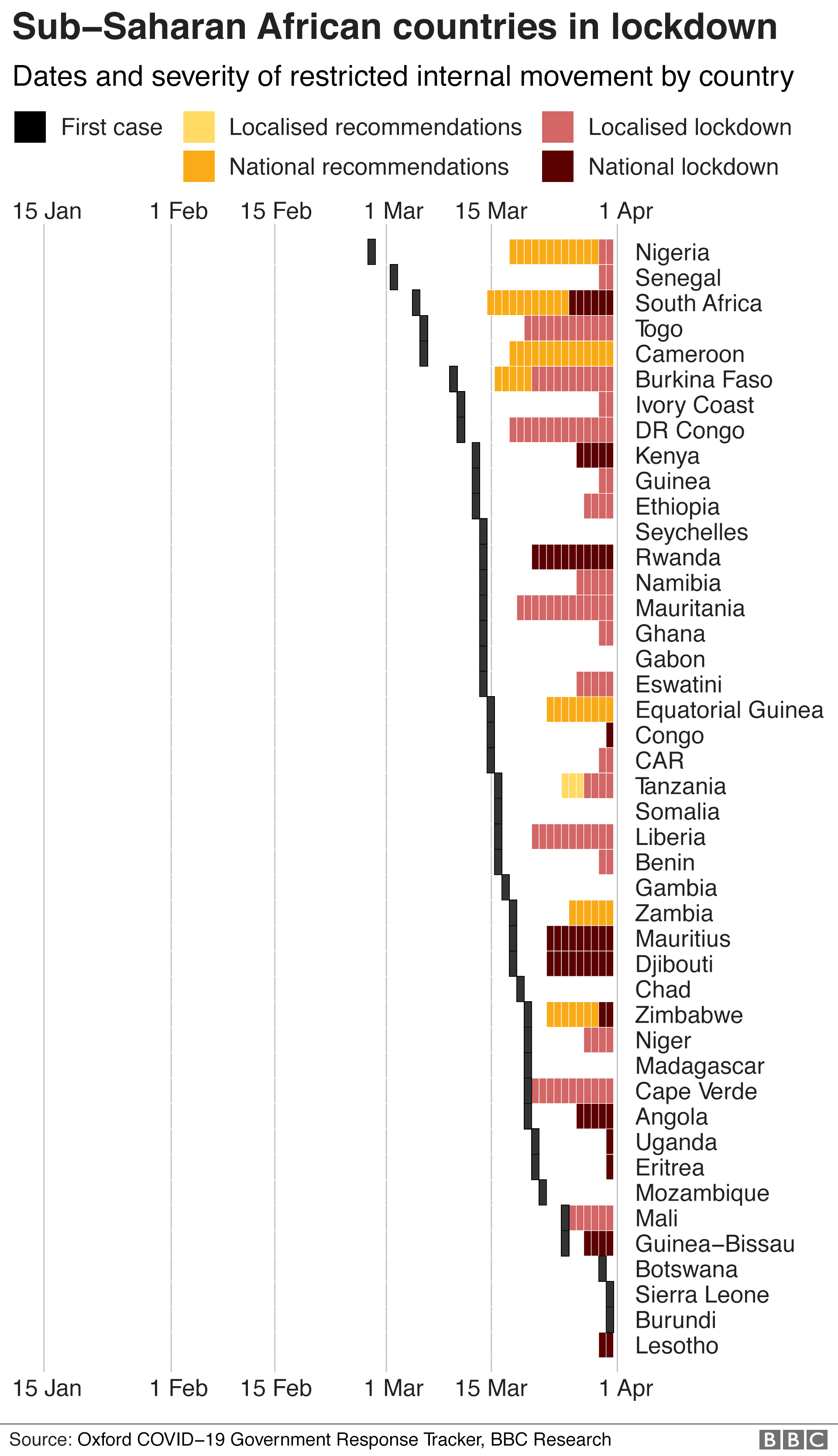 China has managed to ease its restrictions after passing through the worst period of climbing cases and deaths, but life is still far from normal.
The rest of us may have a long way to go.

Flight risk
When the virus first appeared, several countries brought in initial restrictions on flights from China, or required visitors from at-risk areas to be quarantined on arrival.
After it had been declared a pandemic by the World Health Organization, on 11 March, there were more all-encompassing measures.
President Trump blocked all non-essential arrivals to the US from the European Union on 15 March, and a day later the EU did the same to all visitors from outside the Schengen free-travel zone.
By the end of March, air traffic from some of the world's biggest airports had dropped to a fraction of what it was at the same time last year, or even what it was at the start of this month.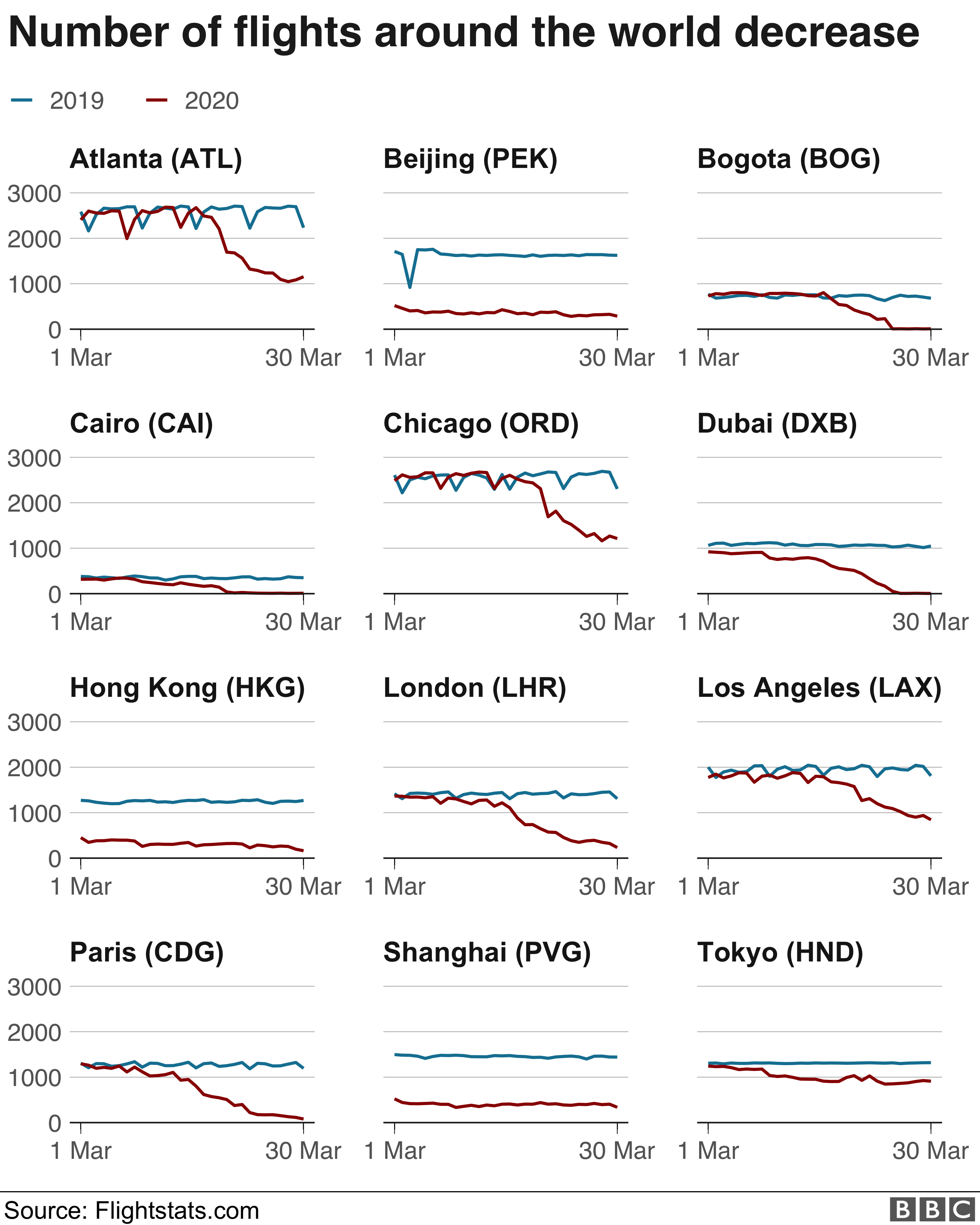 The number of commercial flights last month was down by more than a quarter globally, according to flight tracking service Flightradar24.
In the final week of March, as more and more countries introduced travel restrictions to try to contain the virus, traffic declined 63% from the same period last year.
On 25 March, Heathrow – one of the busiest airports in the world serving about 80 million passengers per year – recorded more than 1,000 fewer flights compared with an equivalent day in 2019.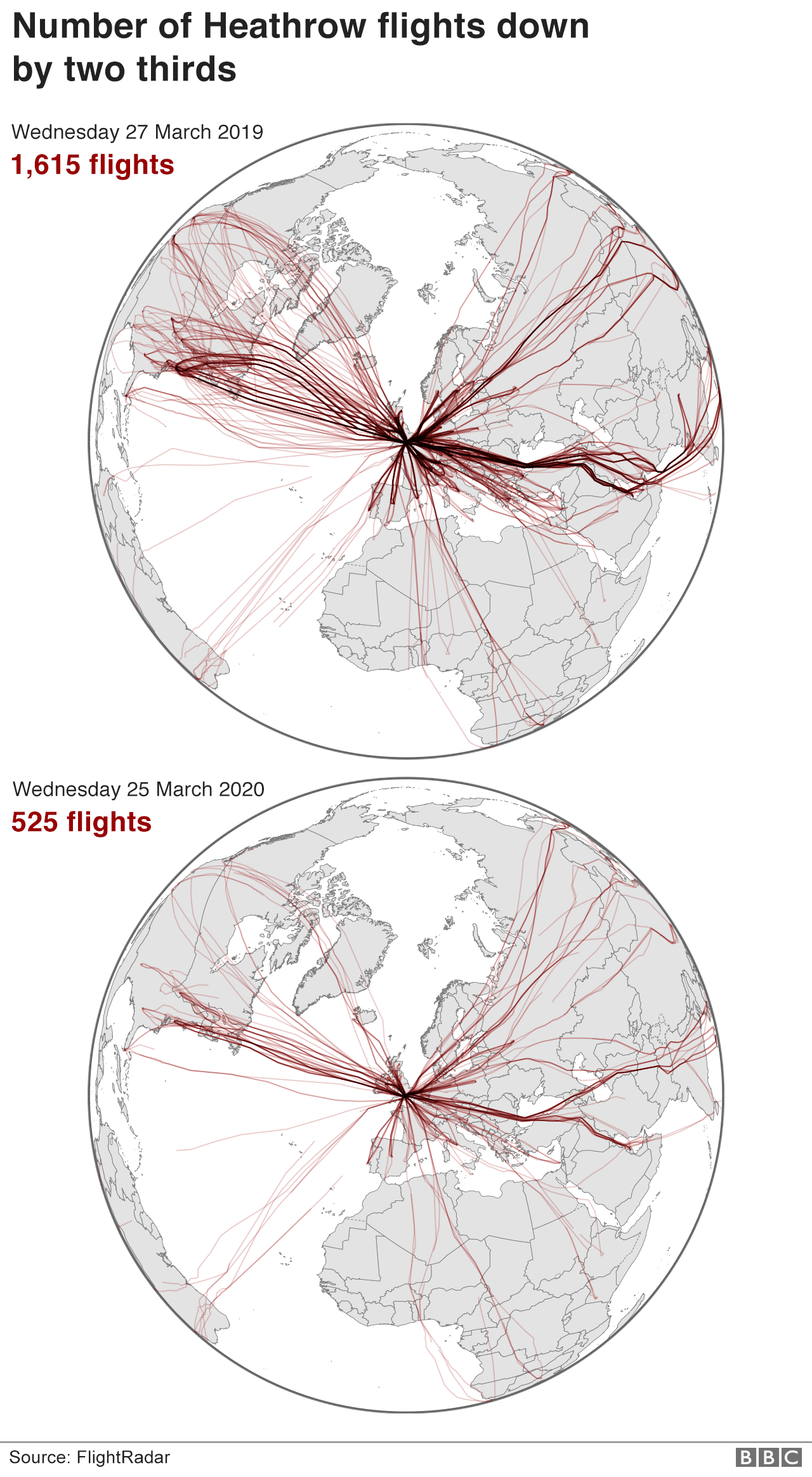 Getting around
It's not just getting from city to city. Travel within major cities across the globe has ground to a halt as restrictions on movement and social contact have come into force.
As of 31 March, residents in cities like Madrid, Paris, London and New York were making fewer than one-tenth as many journeys using the app as they did normally, according to data from travel app Citymapper.
In Milan in northern Italy, which has been locked down for several weeks now, only 3% of trips were being planned via the Citymapper mobile app, compared with before the outbreak.
The data also suggests that people cut down on travel in the days leading up to government-enforced shutdowns.
For example, the partial lockdown in Sao Paulo, Brazil's most populous city, came into place on 24 March but trips had already declined sharply the week before.
More Information
https://www.bbc.com/news/world-52103747