My First Backpacking Trip | All Related To Back Packing | How I Overcome With My Fear | Traveling Means All About Adventurous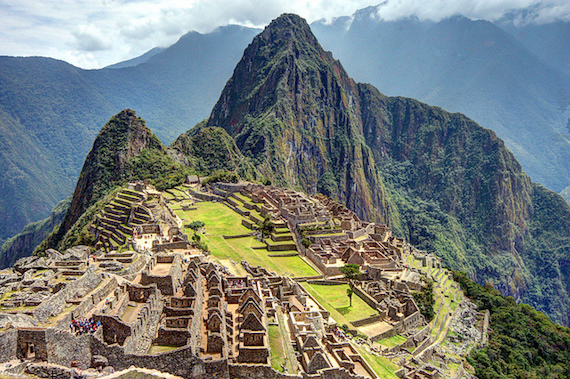 In 2007, I traveled solo to the South American country of Peru. It was my first time traveling on my own and it was also the first time I was taking a backpacking style trip. Before the trip, I was nervous and anxious. I was worried I wouldn't be able to meet people. I thought I would be anti-social and introverted. I also worried about how I would get around with my very limited Spanish.
All of my fears dissolved within a few days of starting my trip, but it didn't exactly start off on the right note. In Lima, I struggled to get to my hostel. My taxi driver was trying to take me to certain hotels where he apparently got a commission. Meanwhile, I was trying to direct us to my hostel, but my directions were poor and my Spanish even worse. But you know what? We made it there. And within a few minutes of arriving, I had already started talking to 4 different people from 2 different continents. The staff was friendly and welcoming and it didn't take long to enjoy a beer and conversation with some new friends.
As the trip went on, I learned more about myself and about how to travel. I got ripped off less, I learned more Spanish and I started to cast my fears aside when exploring new places. I heard stories from other travelers and I made some new stories of my own. I hiked to Machu Picchu and I saw Colca Canyon, which is one of the deepest canyons in the world (it's deeper than the Grand Canyon, in fact). I was robbed, but quickly realized that I had only lost possessions that carried no real value. I explored markets, played soccer with random kids, and drank many pis co sours.
I did all of this with a backpack on my shoulder (after my first one was stolen I bought a new one). I stayed in hostels and small family run guest houses. I kept to a tight budget on food and spent a lot of time exploring markets and the offerings of street food vendors. I did not take any luxury tours or eat at any luxury restaurants. I kept it real and I didn't lose out. I made new friends and I grew as a person.


To me, backpacking is about exploring with minimal attachment to what you left behind. You bring a few things with you – a few possessions, a few memories – but you stay open to whatever might happen on the road. You are open to the world and you are ready to see new things. You are ready to grow and possibly change yourself. This is what I learned after my first backpacking trip to Peru. Many years later and I am still pursuing the same goals and taking the same kinds of trips.